About us
---
The business was started by Neil Terry, whose passion and knowledge of photography, design and printing has created a renowned name throughout the area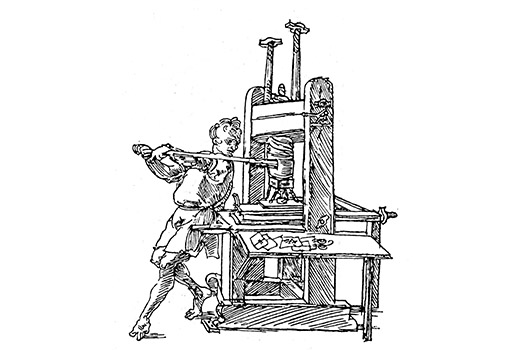 Our Logo...
is based on the sketch by Albrecht Durer, 1511. It is thought to be the first accurate representation of a printing press. We love this as it captures the essence of printing, large pieces of equiptment operated by skilled workers.
Since 1981...
we have been committed to advancing new solutions and problem solving to provide options for our customers which they didn't even realise were possible.

One of our biggest challenges has been to keep a low carbon footprint, we have managed this through using materials from sustainable resources, using vegetable based inks and recycling everything we can.